Practices & Industries Served
Providing competitive advantages to clients
My practice mirrors how my clients run their businesses: Strategic partnering, delivering value, and outperforming the competition. The specific areas in which I practice can generally be described as competition law. That broad category encompasses intellectual property, including patents and trademarks, as well as antitrust and business counseling. My clients range from individuals, startup companies, established businesses, to industry leaders--all of whom value the unique perspectives gleaned from years of experience in technology transfer, years of practice as an attorney, and the effectiveness I can bring to bear in the courtroom. My technical competence spans the following sectors:
Construction technology & Architecture
Mechanical devices
Electrical devices
Small molecule pharmaceuticals
Stem cells & Regenerative Medicine
Biologics & Large Molecule Therapeutics
Fashion & Apparel

Specific services that I offer include competitor technology assessment, freedom to operate analyses, patentability opinions, patent and trademark application preparation and prosecution, licensing negotiation, license contract analysis and litigation, infringement analysis, patent and trademark litigation, Monte-Carlo valuation, and general civil litigation. Each of these practices are delivered in a collaborative, a-la-carte fashion: The client elects from the various options I perceive for any given legal venture.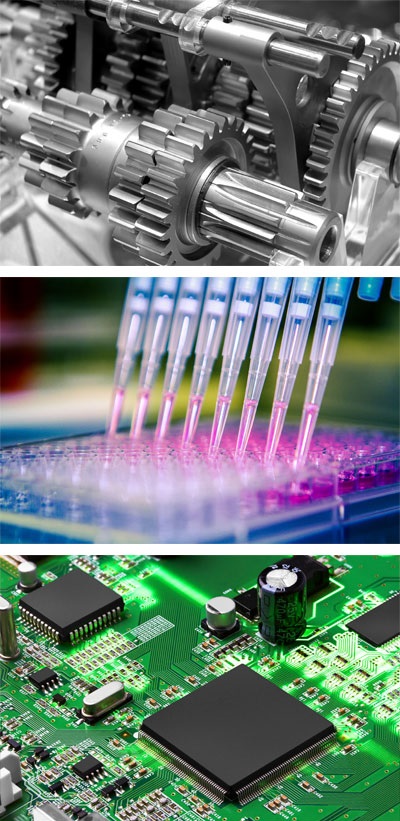 TAILORED. Businesses rely on their patent portfolios to leverage competitive advantage in the marketplace. I understand how critical it is for clients to obtain—and maintain—exclusivity, and I work with business executives to devise sensible strategies to achieve those goals. For a small business, that may mean a single strong patent, while for others facing more competition a broader picket-fence strategy may be more desirable. Sometimes litigation may be necessary to show your competitors that you are serious, or simply to vindicate your intellectual capital. As the client, you determine what is the best competitive strategy for you.
COMPETENT. My passion for technology can be found in this very website. I created its vector-based graphics, and coded the HTML and CSS. I have evaluated hundreds of electrical engineering and computer science technologies, including IC design, mask fabrication, SOC integration, magnetic media storage, and others. In addition to computer science, my formal training in Biochemistry, together with many years of evaluating and licensing pharmaceutical technologies has given me exposure to small molecules, biologics, and regenerative therapies. Naturally, I also possess technical knowledge in the related industries of research tools, medical diagnostics, and medical devices.
Complex Commercial Litigation
Patent Litigation
Patent Valuation
Patent & Applications
Trademark Applications
Trademark Litigation
Risk Planning & Mitigation
IP Portfolio Analysis
IP Portfolio Forecasting